About Model O
---
The Model O is an open-source derivative of the iHY and RightHand Robotics' Reflex Hand designs, the result of the collaboration between Yale, Harvard, and iRobot during the DARPA ARM challenge. It includes three independently driven, underactuated fingers, as well as a fourth actuator that controls abduction and adduction. This allows the hand to transition between power-grasping and precision-grasping configurations.
This design offers a low-cost alternative to expensive research hands available commercially. Source files are provided below for researchers to freely modify and expand.
L.U. Odhner, L.P. Jentoft, M.R. Claffee, N. Corson, Y. Tenzer, R.R. Ma, M. Buehler, R. Kohout, R.D. Howe, and A.M. Dollar
"
A Compliant, Underactuated Hand for Robust Manipulation
," International Journal of Robotics Research, vol. 33(5), pp. 736-52, 2014.
Design Options
---
Fingers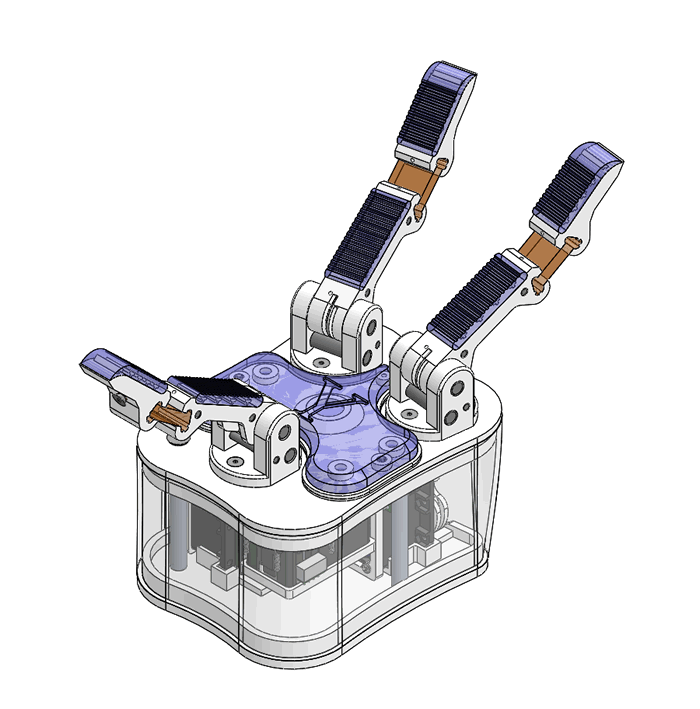 Pivot-Flexure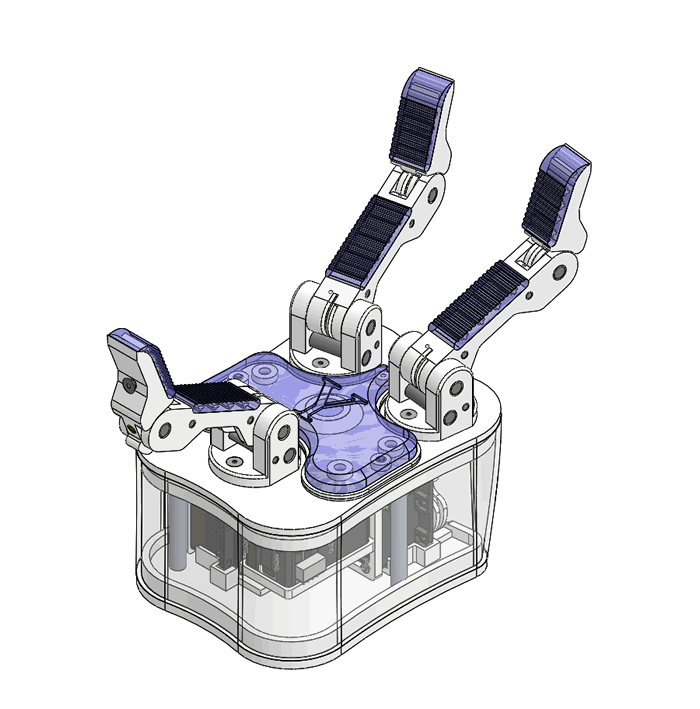 Pivot-Pivot