Hand Designs
---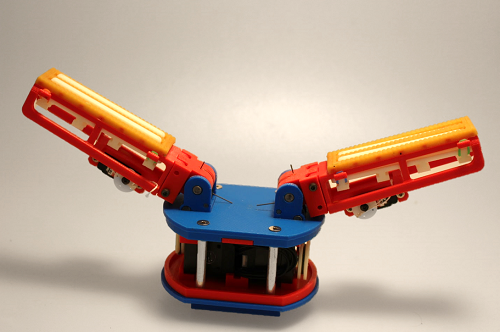 Model VF
The Model VF (variable friction) is an adapted Model T42 designed for simple and robust planar within-hand manipulation. It is able to both, passively and actively, change surface friction during a manipulation task, enabling it to perform predefined manipulations with ease.
---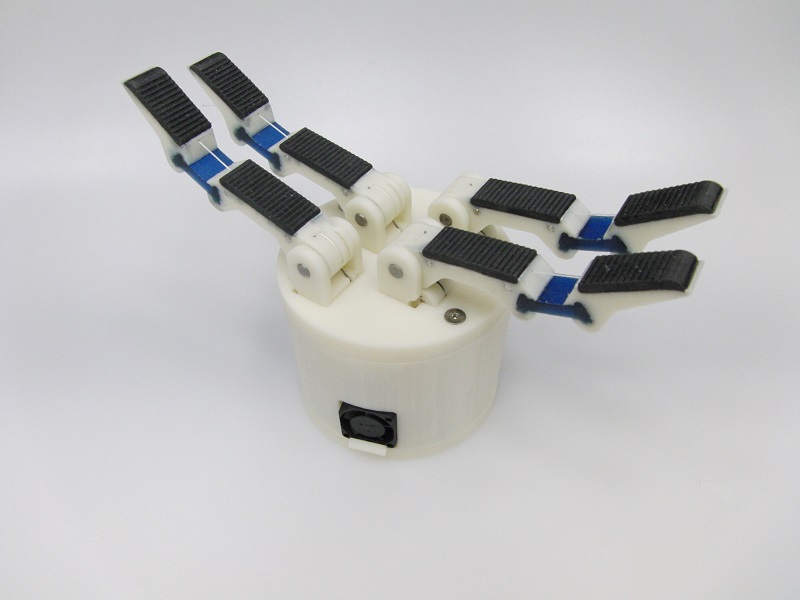 Model T
Based on the original SDM Hand, the Model T is the OpenHand Project's first released hand design, initially introduced at ICRA 2013. the four underactuated fingers are differentially coupled through a floating pulley tree, allowing for equal force output on all finger contacts.
---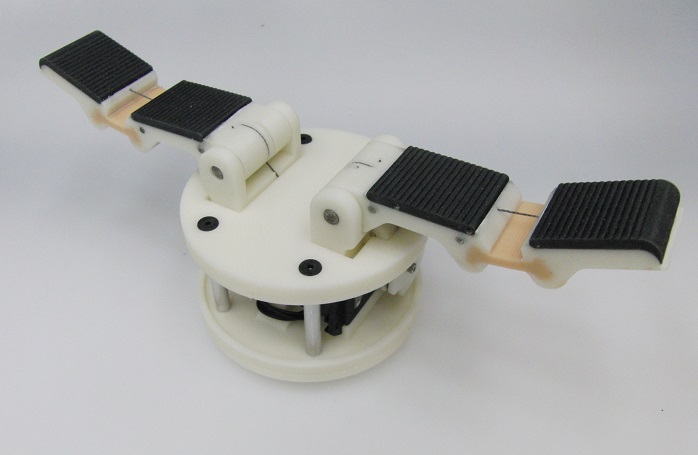 Model T42
A more dexterous alternative to the Model T, the Model T42 incorporates two underactuated, flexure-based fingers, each driven independently by either a Dynamixel or hobby servo. This type of hand has been shown to be adept at both in-hand manipulation and precision grasping.
---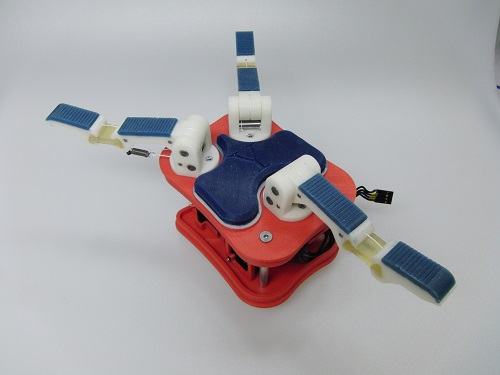 Model O
Based on our lab's work with iRobot and Harvard on the iHY hand, which won the DARPA ARM program, the Model O replicates the hand topology common to several commercial hands, including ones from Barrett, Robotiq, and Schunk (among others). A commercial version of this hand is currently for sale by RightHand Robotics.
---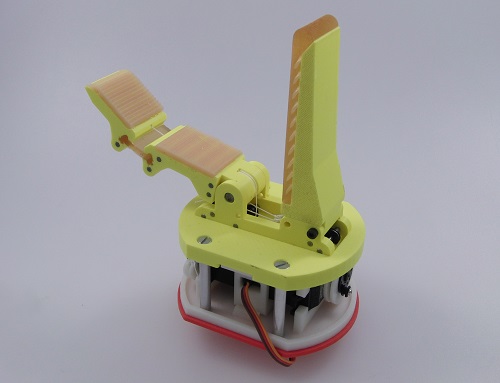 Model M2
The Multi-Modality (M2) gripper employs a single underactuated finger driven by both agonist and antagonist tendons, as well as a modular thumb that can be swapped out for different tasks. The actuated finger may exhibit either underactuated or fully-actuated behaviors, depending on the actuation scheme. A single-actuator version (Model M) is also available as a minimalist design alternative.
---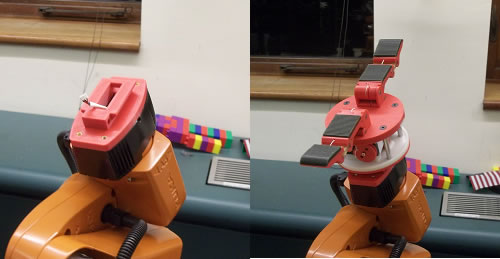 Wrist Couplings
To accommodate the hands listed above, we also provide the designs for a set of mechanical couplings compatible with several of the most popular (and documented) robotic arm platforms.
This work is licensed under a
Creative Commons Attribution-NonCommercial 3.0 Unported License
.