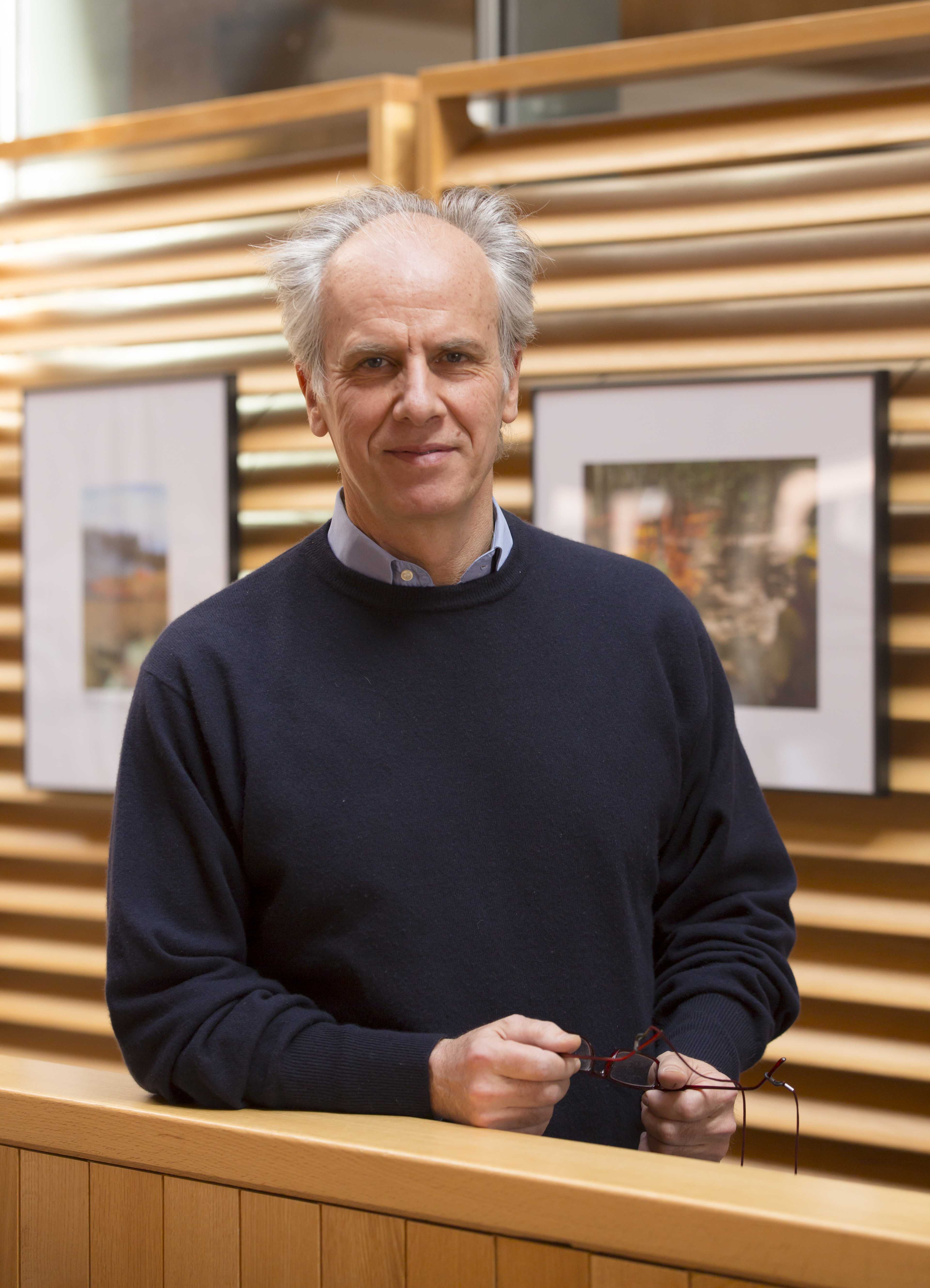 Alessandro Gomez, Ph.D
Professor of
Mechanical Engineering



Director of the
Yale Center for
Combustion Studies



Yale University
P.O. Box 208286
New Haven, CT 06520-8286
USA



Phone: 203.432.4384
Fax 203.432.7654
alessandro.gomez@yale.edu

YALE UNIVERSITY
FACULTY OF ENGINEERING

BIOGRAPHY

Education
1986 Ph.D. in Mechanical and Aerospace Engineering, Princeton University
1982 Master of Arts in Mechanical and Aerospace Engineering, Princeton University
1980 Laurea in Ingegneria Aeronautica (Aeronautical Engineering) (summa cum laude), University of Naples, Italy

Research and Education Experience
2007- Associate Editor of Combustion, Science and Technology
1999-2002 Director of Graduate Studies for Engineering and Applied Science
1998- Professor of Mechanical Engineering, Yale University
1994- Director of the Yale Center for Combustion Studies, Yale University
1993-1998 Associate Professor in the Department of Mechanical Engineering, YU
1989-1993 Assistant Professor in the Department of Mechanical Engineering, YU
1988 Lecturer in the Departments of Mechanical Engineering and Chemical Engineering, YU
1986-1987 Postdoctoral Research Associate in the Chemical Engineering Department, YU
1980-1985 Assistant in Research in the M.A.E. Department, Princeton University
1982, Fall Research Trainee at U.T.R.C.
1980 (July) Research Trainee at the Von Karman Institute of Fluid Mechanics, Belgium
1979-1980 Intern at the Combustion Laboratory of the C.N.R. in Naples, Italy
1978-1979 Intern at the Institute of Aerodynamics in Naples, Italy

Awards, Honors and Scholarships
2015 Member of the Connecticut Academy of Science
1996 Whitby Award from the American Association for Aerosol Research (AAAR)
1995-1998 Barton Weller Associate Professor of Mechanical Engineering, YU
1992 NSF Young Investigator Award
1980-1981 Fulbright Scholarship
1980 Von Karman Institute of Fluid Mechanics Scholarship.
1979-1980 A.T.A. (Associazione Technica dell'Automobile) Scholarship
1978-1979 Aeritalia Scholarship

Research Interests
Combustion, Aerosol Mechanics and Chemistry, Transport Phenomena, Atomization and Sprays, Fluid Mechanics

Professional Societies
Combustion Institute, ASME, AAAR

Publications and Patents
Author of about 100 publications and 4 patents

Teaching
Undergraduate courses in thermodynamics, fluid mechanics, propulsion, aerodynamics and energy, including laboratory courses for the first two; graduate courses in combustion

Synergistic Activities
I have been advising graduate and undergraduate students, including under-represented minorities. More than half of the students graduating from my laboratory received one of the two awards that are yearly assigned to the best graduating doctoral students across the entire School of Engineering and Applied Science at Yale, which attests to good mentorship.In addition, I have been involved in outreach activities, including: periodically hosting high school students carrying out research projects and undergraduate minority students. I worked with New Haven School teachers, as a seminar leader in the Yale-New Haven Teachers Institute (YNHTI). I gave a series of lectures on "Energy, Engines and the Environment," on the basis of which 12 teachers developed curricular units for classes ranging from kindergarten to high school. The model of the NHTI has been very successful and has been exported to other inner cities across the country, as documented in http://www.yale.edu/ynhti/.

Graduate and Postdoctoral Advisees- 15 graduate students pursuing their PhD and 6 postdoctoral associates.

Graduate and Postgraduate Advisor- Professor Irvin Glassman (Princeton University), Professor Daniel Rosner (Yale University).



Faculty of Engineering
Center for Combustion Studies
Yale University