Yale School of Engineering & Applied Science Cleanroom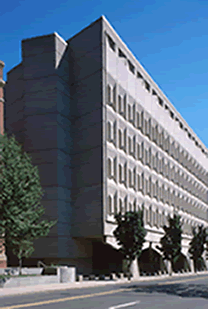 The SEAS Cleanroom is a Core science facility which is administrated by the School of Engineering & Applied Science (SEAS), and is under the directorate of the Office of the Provost.  We are located on the fifth floor of the Becton Engineering and Applied Science Center at 15 Prospect Street.  The Cleanroom is operated as an internal service provider to the Yale community, and recovers some of its operating costs through user fees and access fees.
The original cleanroom for the Yale Center for Microelectronic Materials and Structures Center was completed in the mid 1980's, operational costs were funded solely through the faculty users of the Electrical Engineering and Applied Physics departments, throughout the 1980's and 1990's.  But as Yale expanded its presence in engineering, and as technology evolved and diversified to more critical technical and environmental demands, the original facility was proving to be inadequate to meet the needs of Yale researchers and to remain competitive with peer institutions.  In 2006, the university committed to a multimillion dollar renovation and capital equipment upgrade of this laboratory and to change the operating model to an autonomous internal service provider.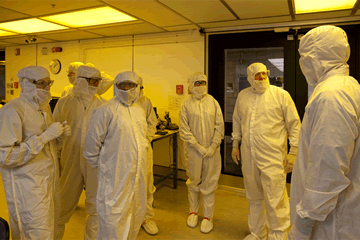 Today the SEAS Cleanroom serves over 90 graduate students, research associates, and post doctoral associates, and supports research in Electrical Engineering, Applied Physics, Mechanical Engineering, Biomedical Engineering, Cell Biology, and Physics.  There are currently three full time staff members consisting of a Cleanroom Director and two technicians, who are responsible for training new users, maintenance and repair of equipment and facilities, and to provide process engineering consultation and technical assistance as requested.